Meet Our Team
Home »
Meet Our Team »
Tony Ferguison
About our Agent, Tony L Ferguison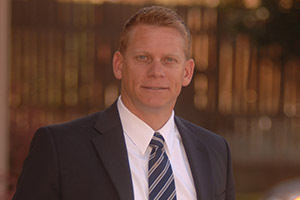 Born and raised in Boise, Idaho - I have developed an immense bond with my community. Graduating from Borah High School in 1993, I played soccer and took advantage of the beautiful outdoors that Idaho has to offer. While my childhood consisted of hunting, fishing, riding dirt-bikes, and motorcycles, I have still kept in touch with the outdoors throughout my adulthood, still going fishing, but I've developed a new passion for golf.
I have been blessed with two children - Brody, and Lilly - and they are absolutely amazing. They have made me view my life from a completely different perspective and nothing is better than the bond and laughter we share, together.
With family and sports being such an important aspect of my life, Idaho Select Insurance is now the major sponsor for two local high schools - chosen annually.
At Idaho Select Insurance, we believe in giving back to the community that has supported our business from the start. By sponsoring events (cancer awareness, charity golf, etc), we are better able to reach out and stay connected with our biggest support system. We look forward to building relationships with our clients and trust us - we know the importance of a good handshake.
Our motto is to provide, "Peace of mind, one client at a time," Be safe!
Insurance Agent for Idaho Select Insurance,
Tony L. Ferguison