Meet Our Team
Home »
Meet Our Team »
Ben Mock
About our Agent, Ben Mock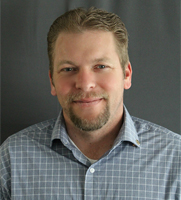 Ben Mock is an insurance broker with Idaho Select Insurance LLC based in Meridian, Idaho. He is passionate about insurance, family, and community. He became an insurance broker because he saw a need for better communication and consumer education in the industry. Ben operates on the philosophy that everyone should know what they are buying, and whether they need it or not! Insurance is the best way to protect what you have while you reach for more- whether it's renter's insurance so an 'oops' doesn't kill your dreams of home ownership, or a small business policy to protect your personal life from your professional liability.
Clients work with Ben, because of his full-service, big picture approach to risk management, his integrity, and his commitment to taking the time to serve. Ben has consistently shown the ability to satisfy clients in the structure and deployment of their risk management at all levels.
Ben lives in Emmett with his wife, Nicole, have 6 children, ages 9 to 18; the oldest is serving in the US Army.
Contact information: